Inspired by the De Stijl movement's signature colours and forms, a tray and coaster set were upcycled with mosaics.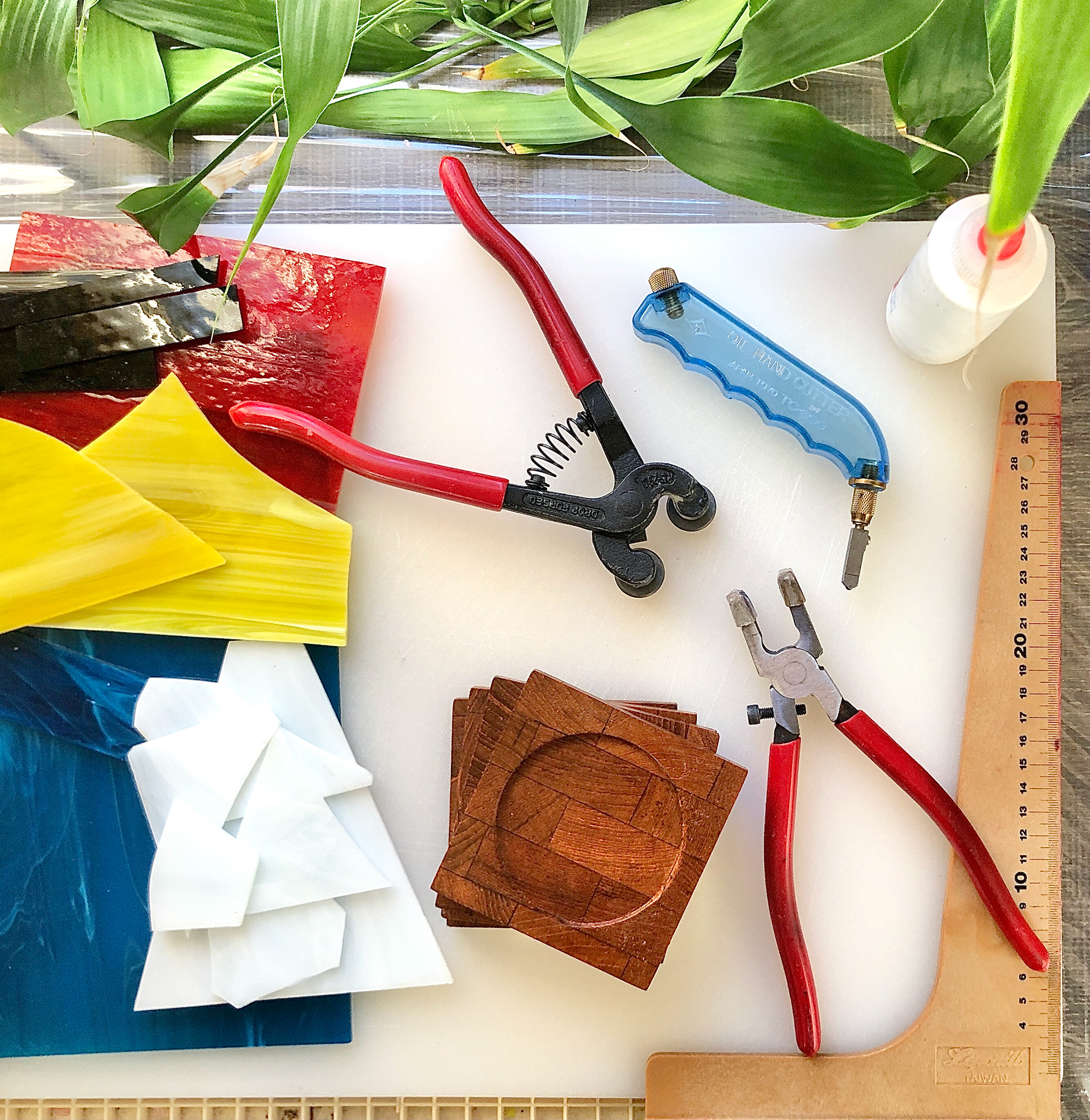 The Tray
As with all of my mosaic projects, this stainless tray was a thrift find. First, rough guidelines were traced onto the tray to guide the placement of the glass. The glass was then cut, placed and glued on the tray in an arrangement inspired by works from the De Stijl art movement. Grout was then applied, followed by a coat of resin to seal and waterproof the tray.
The Coasters
These beautiful coasters were also thrifted, but they needed a bit of love, so tung oil was applied to get them looking like new again. To accent the tray, four small pieces of glass were placed inside each coaster, which were then covered with resin. Grout was not used for this project as I didn't want to cover up the beautiful wood texture underneath.